Summer Splash: Unleash the Fun with Dog Bikini
Welcome to the sun-soaked, sand-covered, fun-loving world of dog swimsuits, pals!
Who decided humans get to snag all the beachy bliss? Throw on your shades, grab your lake accessories, and get ready to splash into the totally pawsome universe of dog bikini fashion for our four-legged buddies.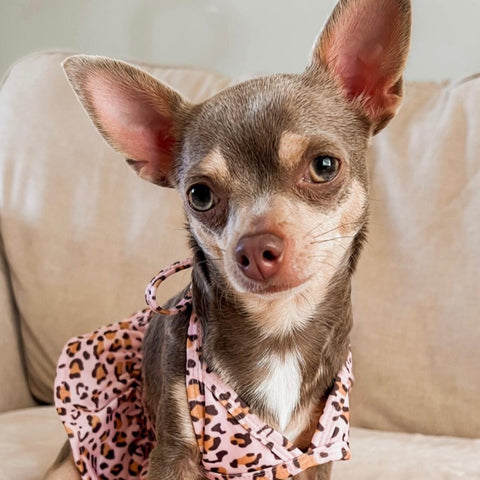 Instagram: mila.the.chi
From Fashion Faux-Paws to Totally Beachy
First off, let's take a leisurely stroll down memory lane, watching the evolution of dog bikini transition from so-last-season to absolutely beachy. These canine couture masterpieces have stepped out of the backyard paddling pools and straight into the limelight. They're now a hot-as-summer must-have, even our celeb pals and their posh pooches are joining the trend. Prepare for a wave of inspiring, trend-setting canine fashion!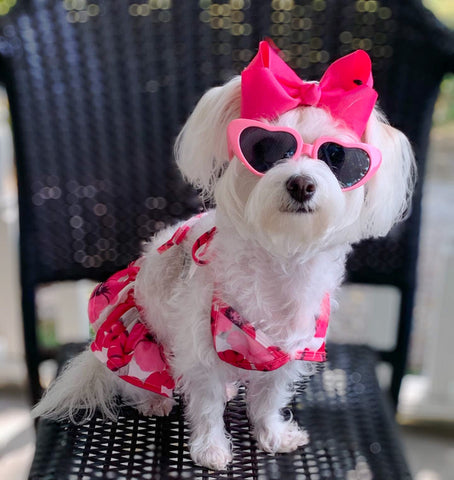 Instagram: hattiemaethemorkie
Finding the Perfect Swimsuit for Your Furry Friend
Size it Up
Nobody wants a doggy wardrobe malfunction, right? That's why it's uber-important to take accurate measurements of your furry pal before buying dog bikini. You see, a well-fitted suit not only ups their style game but also ensures they're comfortable. So, grab a measuring tape and make sure you've got their dimensions down. With a well-fitted swimsuit, your fur-baby will feel cool and confident whether they're hanging poolside or vacationing at the lake!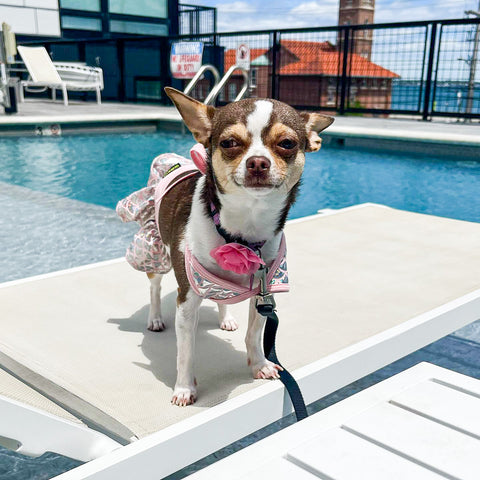 Instagram: peju_puppy
Material Magic
Next stop on our adventure, the fascinating world of dog bikini fabrics. Choosing the right fabric is a big deal, pals. A poor choice can lead to discomfort and even skin issues. It's crucial to opt for materials that are breathable and gentle on your pup's skin. We're here to dish out the details on everything from breathable, lightweight options to dog bikini with built-in UV protection, making sure your fur bestie stays cool, comfortable, and ready for all the beachy fun.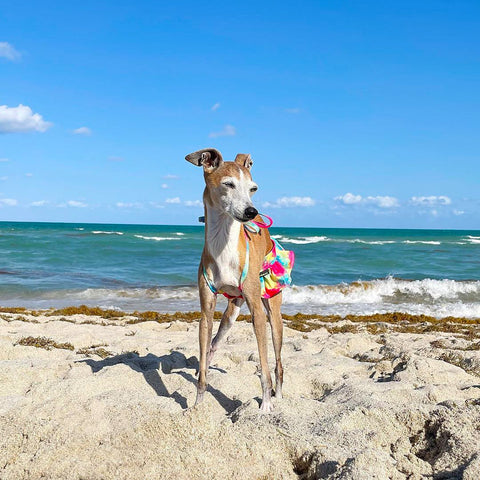 Instagram: iggychelseaandme
Swimsuits for Every Occasion
Beach Bum Bliss
Sun's out, buns out! Dog bikini aren't just adorable, they also shield your pup's skin from sandy scrapes and harsh rays. It's high time to let your fur baby soak up the beach vibes!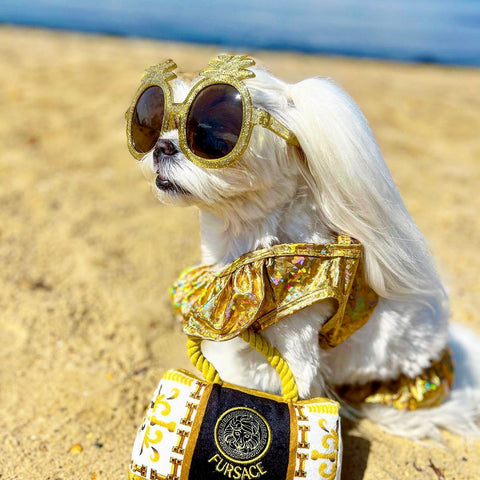 Instagram: lincolnandcharlotte
Poolside Pooch
A cute dog bikini can make your dog the star of the swimming pool party. Seriously, who can resist a pup doing the doggy paddle in a beachy, Hawaiian-inspired dog swimsuit?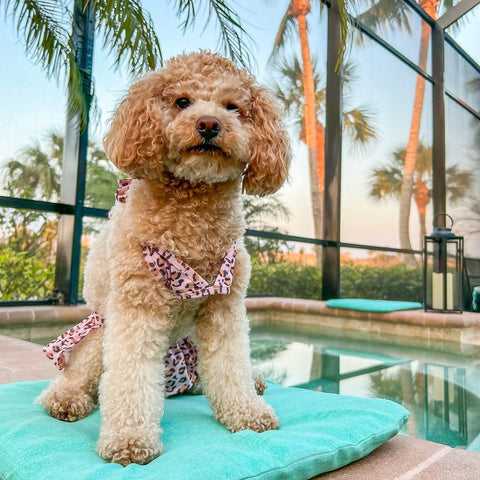 Instagram: honeytheminipoo
Maintenance and Care Tips for that Chill Factor
Wash and Wag
We've got your back, or rather your pup's back! We're serving up the secrets to keeping your dog bikini looking fresh and new, so they're always beach or pool-ready.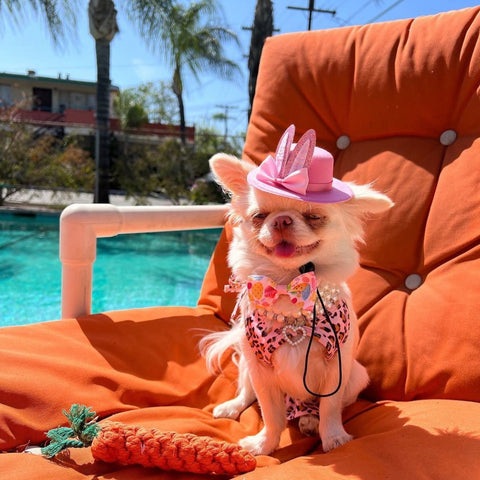 Instagram: thefurrykiddos
To wrap this up, a dog bikini is an ultimate ticket to bring some chilled-out vibes to your fur friend's summer style. Whether you're hitting the waves, chilling by the pool, or just enjoying a sunny day in the garden, a dog swimsuit ensures your pup is the coolest canine on the block. So, let's embrace this beachy trend and let our furry friends join in on the fun!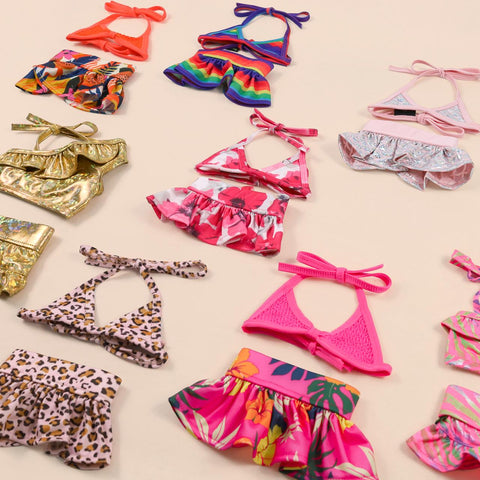 ---