Scooping Up the Best Dachshund Gifts? Here's the Inside Track!
Calling all Dachshund devotees! We know you're part of the awesome Dachshund squad, basking in the boundless love and laughter these pint-sized pooches bring. They're not just pets, they're cherished companions. Whether you're a proud parent of a Dachshund or have friends who've recently added these adorable pups, it's time to dive into a treasure trove of Dachshund gifts.
And we're not just talking about doggie biscuits here, we're talking about fashionable Dachshund clothes, especially the ones that cater to their fashion quotient. They're not just a fun novelty, they're a game-changer.
Shirts: Versatile Dachshund Style
First, let's talk about the Dachshund shirts! These lightweight and versatile garments are must-have additions to your pup's wardrobe. Perfect for any occasion, Dachshund shirts, along with other clothes for a Dachshund, keep your furry friend looking stylish all year round. With adorable patterns and trendy designs, your Dachshund will be a standout fashionista in these essential gifts!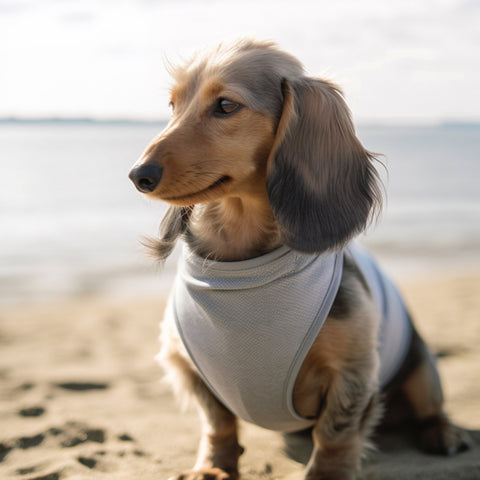 Sweaters: The Perfect Winter Gift
Imagine your little pup snug in a Dachshund sweater when the temperatures dip. Sounds comfy, right? These sweaters are warm and snug and super stylish Dachshund gifts, making them ideal for miniature Dachshund or standard Dachshund. Your dog will rock the look indoors and during cool outdoor adventures while maintaining that trademark Dachshund agility.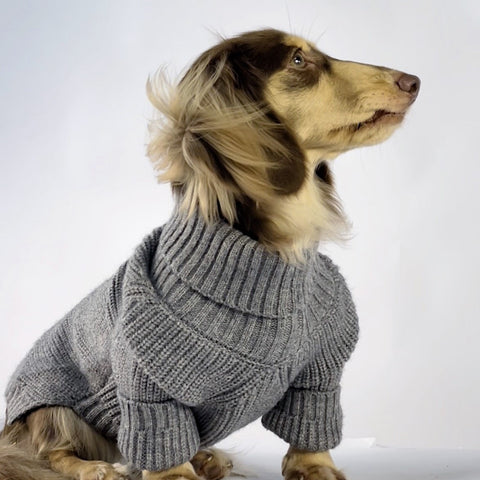 Coats: Cold weather Fashion for Dachshunds
Step into the marvelous world of Dachshund coats! These winter essentials go beyond warmth – they're true fashion statements. Imagine your Dachshund strutting their stuff in a chic coat that catches everyone's attention. These coats are perfect for all Dachshunds as gifts.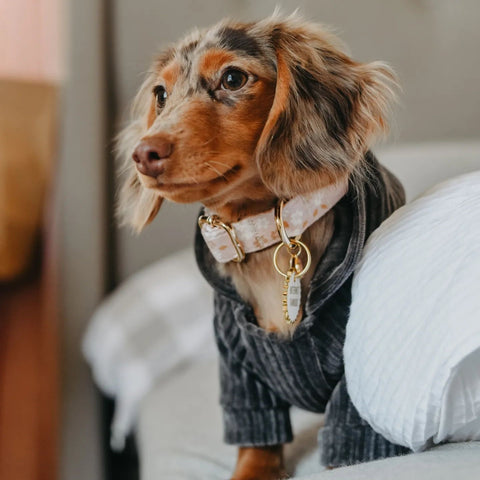 Instagram: darcy.the.doxi
Hoodies: Cool Dachshund Gifts
And did we mention the super cool Dachshund hoodies? These babies are perfect Dachshund gifts, adding a touch of swag to your pup's style on slightly chilly days. Whether it's a walk in the park or a casual hangout, these hoodies will make your Dachshund the coolest dog around.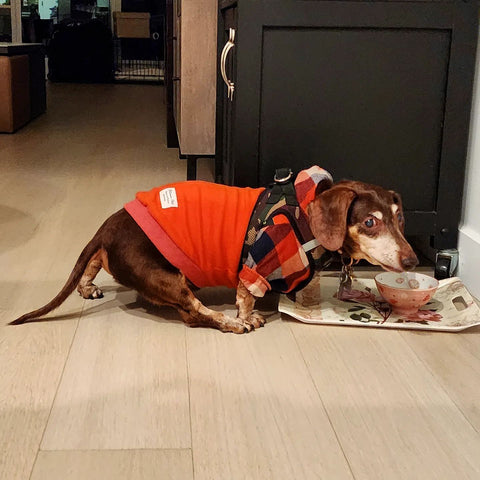 Instagram: frankei.d
Spooky Fun with Dachshund Halloween Costumes
Get ready for some spooky fun with Dachshund Halloween costumes! Dress up your beloved Dachshund in adorable and creative costumes that will make them the center of attention at any Halloween gathering. From cute and funny to scary and imaginative, these costumes will bring out the playful spirit in your Dachshund and add an extra dose of fun to the festive season. If you don't know what to get, Dachshund Halloween Costumes will be gifts.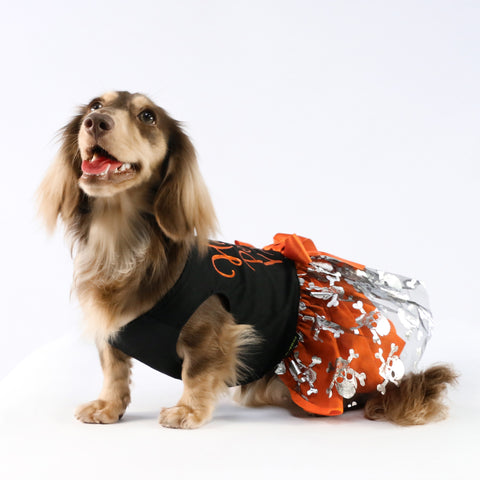 Festive Dachshund Gifts: Christmas Sweater
This is the season to dress up your Dachshund in the most adorable Christmas sweater! These festive sweaters are the perfect way to celebrate the joy and warmth of the holiday season with your beloved Dachshund. So get ready to create unforgettable memories and capture precious moments with your stylish Dachshund in their holiday attire.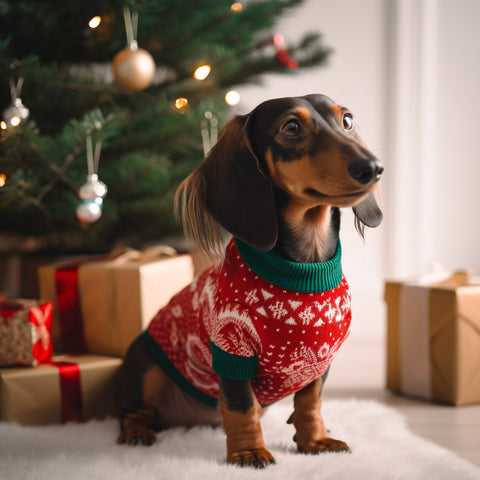 Our collection offers a perfect blend of style, comfort, and the ideal fit. Because your Dachshund deserves to look as unique as they are, clothing is not just a stylish choice but also a practical way to pamper your pup. Trust us, there's nothing more heartwarming than seeing your Dachshund proudly show off their new gifts, including stylish clothes, with that happy, wagging tail. Cheers to all stylish Dachshund puppies!
---