Making Lasting Memories: What to Do with Dog While on Vacation
Vacations with dogs often foster deep bonds and create memorable experiences. However, one might often ponder, what to do with a dog while on vacation?
From beach outings to mountain hikes, vacations with dogs can be as thrilling for them as it is for you.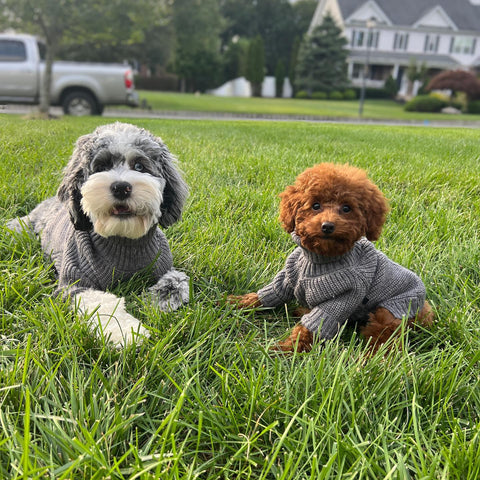 Instagram: whiskygee
Road Trips
The open road brings a sense of freedom that most dogs enjoy. Vacations with dogs often include road trips where watching the world go by, sniffing the fresh air, and feeling the wind on their faces can be a pure joy for them. Make sure your dog is comfortably dressed in a hoodie or sweater, and consider stopping for playful breaks along the journey.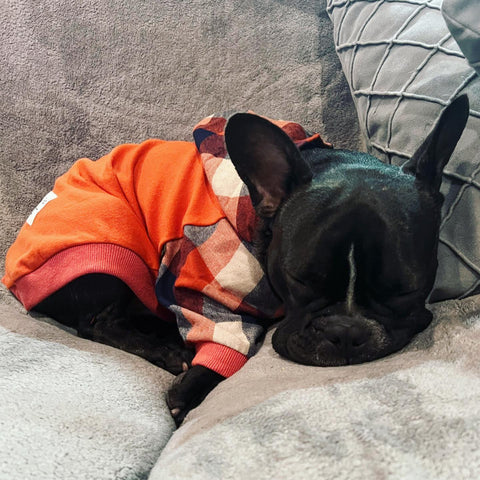 Instagram: lovelyyaudrey
Beachy Fun
Beach outings during vacations with dogs can be a joyous experience. Dogs can romp, dig, chase waves, and even swim. The combination of sand, water, and open space provides lots of exercise opportunities. To keep your dog comfortable, consider beach-appropriate clothes such as a bikini or UV protection shirt.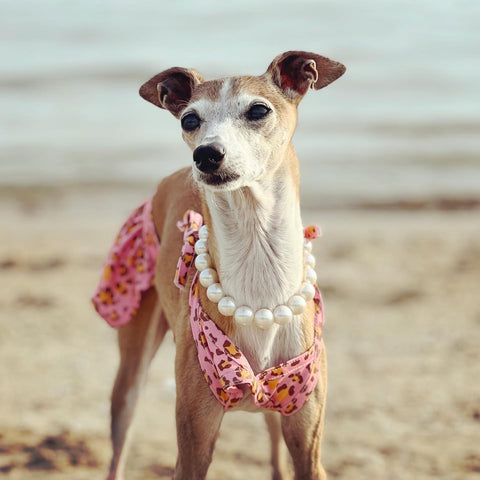 Instagram: iggychelseaandme
Instagram: princess.kinako
Mountain Excursions
Mountain hikes during vacations with dogs stimulate their senses and provide a diverse landscape to explore. Scents from different plants and animals, along with the physical challenge, can make the trip an adventurous game. Dress them in bright athleisure outfits for comfort and better visibility during your woodland adventures, enhancing safety.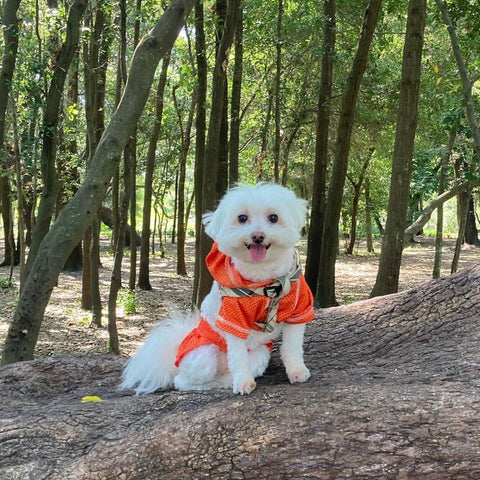 Instagram: honeybones.jpeg
'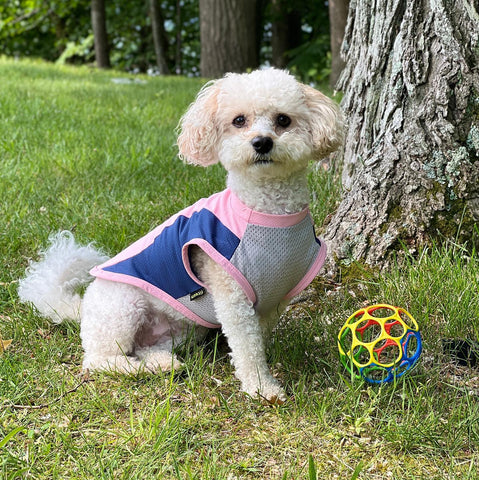 Instagram: all_cali_cuteness
Snowy Escapades
Snowy landscapes provide a unique setting for vacations with dogs. Dogs can play and frolic in unique ways, such as catching snowballs or digging in the snow. The new sensations and the exciting landscape can be both fun and stimulating. Ensure they're dressed in warm coats during their snowy playtime.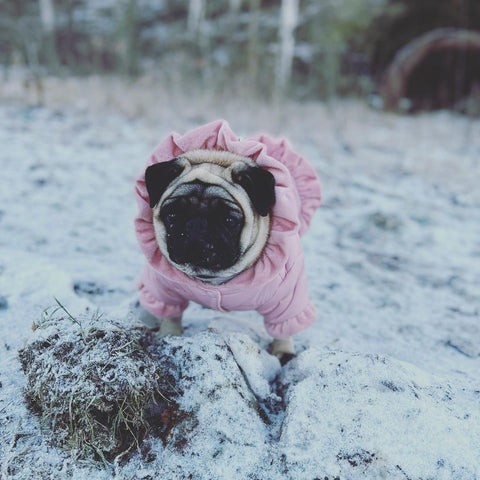 Instagram: violathepug
Camping Companions
Camping trips provide a variety of natural stimuli that can intrigue your dog. Vacations with dogs often include camping, offering quality time without the usual home distractions. For protection against unpredictable weather, consider suitable doggie outdoor outfits such as a cute raincoat.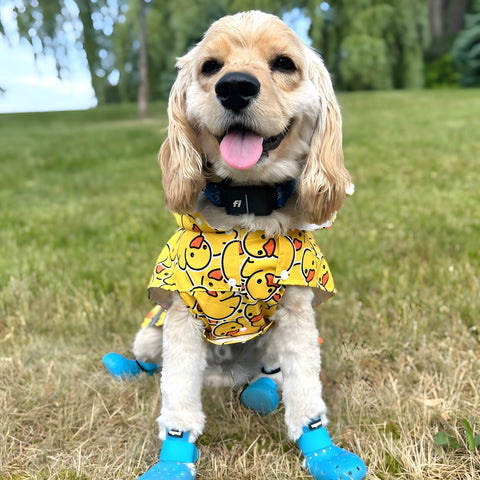 Instagram: georgiee.the.cockapoo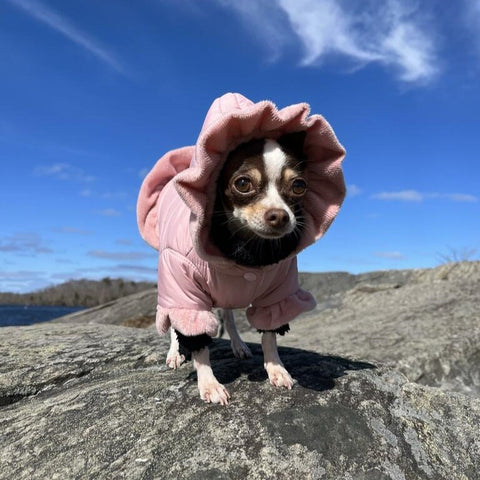 Holiday Dinners
Holiday dinners offer a hive of activity that dogs enjoy, making them an essential part of vacations with dogs. Being in the middle of laughter, chatter, and occasional food scraps can be fun for them. Dressing them in an elegant dress or casual polo can make them feel part of the celebration, adding to the festive spirit.
Instagram: rockynycmorkie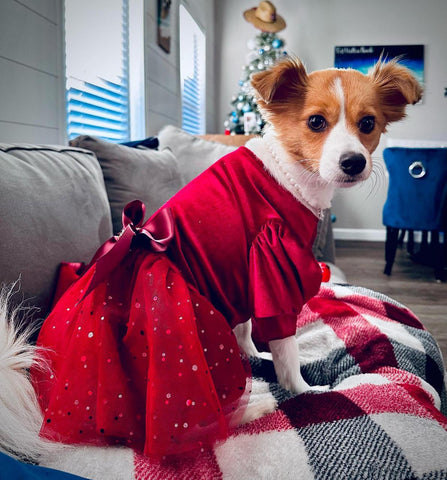 Instagram: princess_miasworld
Christmas Celebrations
Christmas vacations with dogs add a special touch to the holiday season. The festive atmosphere, brightly lit decorations, and joyful activities can be exciting for dogs too. Dogs often enjoy participating in family activities like opening presents or simply basking in the warmth of a cozy fire. Consider a festive dog Christmas sweater or a jingle bell collar to dress them in the Christmas spirit, enhancing their participation in the celebration.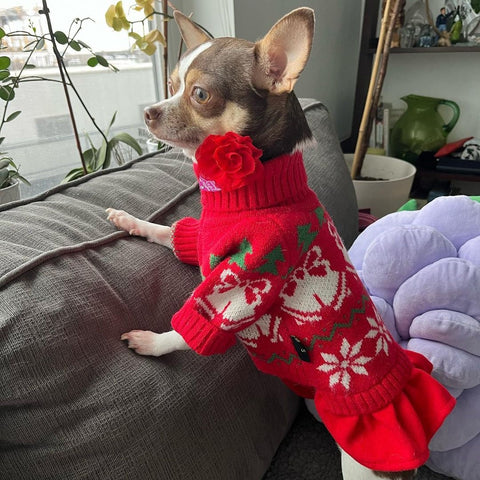 Instagram: peju_puppy
Vacations with dogs, whether at the beach, mountain peak, or a dinner table, are opportunities for joy and lasting memories. Ensuring your pet's comfort and safety is paramount as they explore and enjoy new environments. Even at night in unfamiliar surroundings, maintaining routines can offer comfort. Bringing their usual cozy pajamas can provide a sense of home.
So, what to do with dog while on vacation? Share experiences, capture moments, and embark on unforgettable journeys. With a touch of preparation and lots of love, vacations with dogs can transform into cherished memories.
---