Fashion-Forward Frenchies: Designer Clothes to Transform Your Bulldog's Look
Pamper your French Bulldog with designer clothes that showcase their personality and style. Explore a variety of designs, from plaid, stripes, florals, animal prints, to timeless plain options. Discover how these elements make your Frenchie stand out and embrace their fashionable side.
Plaid: A Timeless Classic
The charm of plaid patterns on French Bulldog designer clothes is a versatile and timeless design element that has stood the test of time. Ideal for a sophisticated, preppy look, these outfits are great for a day at the park or a casual stroll around the neighborhood. Mix and match plaid designs with solid colors to create a stylish, polished outfit for your French Bulldog.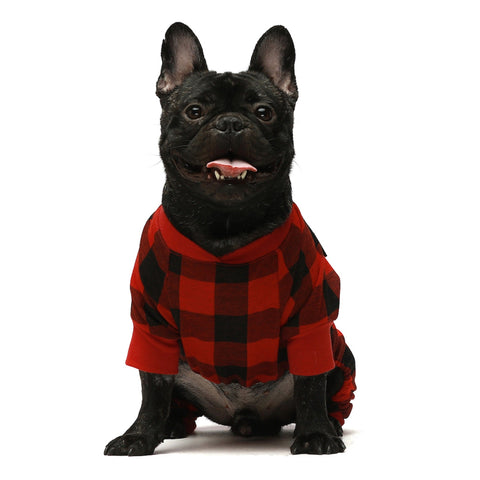 Stripes: A Bold Statement
Featuring stripes on French Bulldog designer clothes has always been a staple in the world of fashion. Whether you opt for horizontal, vertical, or diagonal stripes, this design element adds a touch of flair and personality to any outfit. From thick bands to thin, alternating hues, striped French Bulldog designer clothes are a bold and eye-catching choice.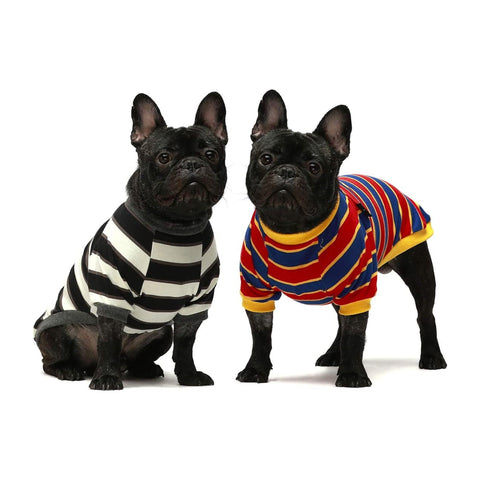 Floral: A Fresh and Delicate Touch
French Bulldog designer clothes with floral elements offer a touch of elegance and charm. These designs bring a fresh and delicate feel to any outfit, making them perfect for sunny days and outdoor events. With a wide range of colors, sizes, and styles, floral French Bulldog designer clothes provide a versatile and chic option for your beloved pet.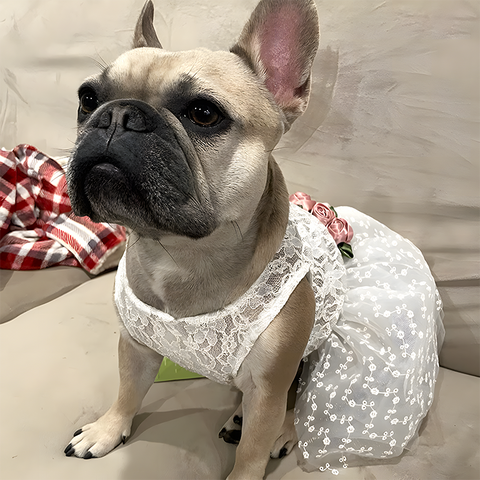 Cute Animal Prints: Embrace Their Wild Side
Unleash your Frenchie's cuteness with the cute animal prints on French Bulldog designer clothes. From ducks to pigs, these designs can add a fun and playful twist to any outfit. Not only do animal prints look fabulous, but they can also serve as a conversation starter when you're out and about with your fashionable Frenchie. Let your French Bulldog strut their stuff with confidence in these cute designer clothes.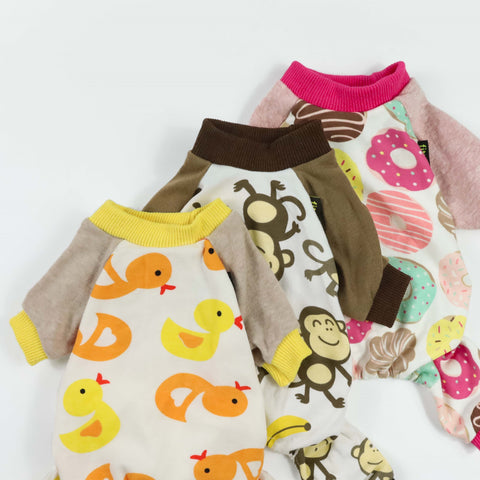 Plain: Simple Elegance
Sometimes, less is more. Plain French Bulldog designer clothes are an excellent option for pet owners who prefer a minimalist and elegant look. Solid colors and simple designs allow your Frenchie's natural beauty to shine through, while also providing a comfortable and cozy fit. With a wide range of colors and materials available, plain outfits can be easily mixed and matched to create a versatile and stylish wardrobe for your furry friend.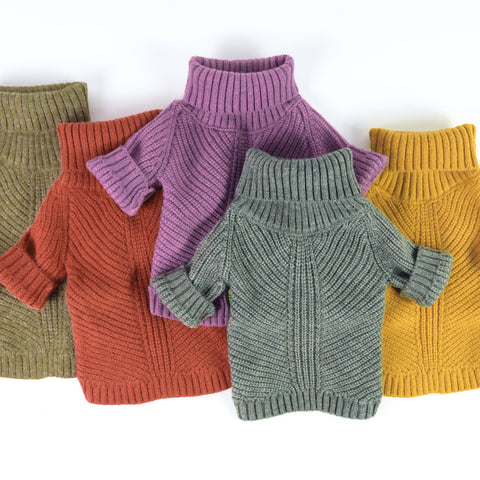 With numerous design options, your French Bulldog can be as stylish as you. Choose from plaid, stripes, florals, animal prints, and plain designs to make a statement. Embrace French Bulldog designer clothes that highlight your pet's unique personality and style.
---