Easter Day Celebrations Made Easy: Simple Yet Festive Dog Easter Outfit!
Easter is quickly approaching, it's time to start planning how you'll spend this delightful holiday with your furry best friend. Fortunately, we have a large selection of
dog Easter outfit
. In this blog post, we'll introduce you to our wide range of
dog Easter outfit
, explaining why you don't need complicated costumes to celebrate.
Dog Easter Outfits: A Better Choice Than Costumes
Why settle for a one-time-use Easter costume when you can get your dog an adorable and practical Easter outfit? Our
dog Easter outfit
collection includes t-shirts and dresses that are perfect for daily wear while still adding a festive touch. Skip the expensive costume and vote for a versatile and comfortable outfit that your furry friend can enjoy beyond the holiday season.
From Bunnies to Florals: Dog Easter Outfits to Match Every Style
Our
dog Easter outfit
collection has a lot of options to choose from. We've got you covered with cute bunny prints, floral themes, and bold and bright colors for your pup's Easter outfit needs.
Let's browse into these cute
dog Easter outfit
now!
Exclusive Pattern for Easter: The Bunnies
Bunnies are a traditional element of Easter, and our bunny-themed
dog Easter outfits
are the perfect way to incorporate this festive symbol into your pup's wardrobe. These outfits feature cute bunny prints and are sure to make your furry friend look even more adorable.
This Eggstra Cute Dress features adorable rabbits printed and a bowknot on the side, adding an elegant touch to your pet's Easter style.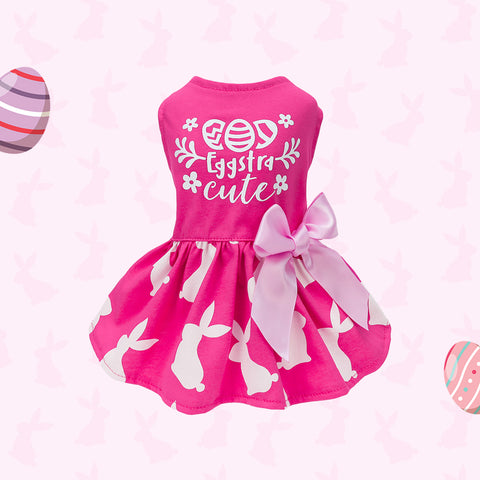 If you're looking for a more casual option, our Festival Theme Shirt is a great choice. This green tee shirt features cute rabbits and is a perfect addition to your pet's Easter outfit.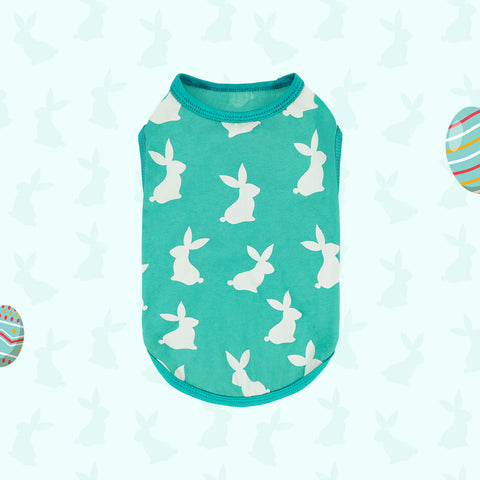 Make your pup's Easter special with our Dog Happy Easter Dress! Featuring cute bunny and polka dot prints and an elegant bowknot, this dress adds an elegant touch to the holiday.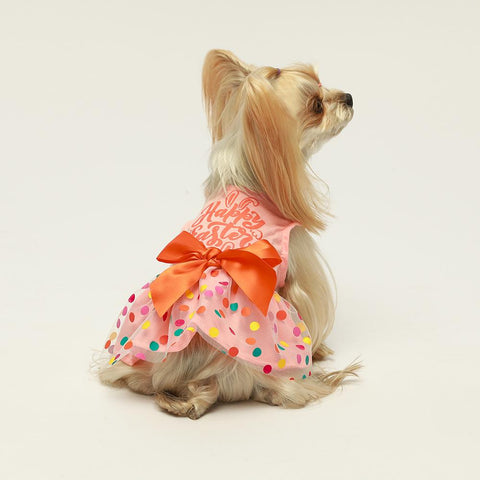 Floral Dog Easter Outfit: New Begin of Spring
The blooming of flowers represents the season of renewal in spring. Wearing floral patterns is a way to celebrate the arrival of spring. These outfits not only add a festive vibe to pup's , but they also express the spirit of the season.
The Amazing Floral Dress is a beautiful and feminine way to dress up your furry friend for Easter. With lovely floral prints and a bowknot on the side, this dress is perfect for a springtime picnic or party.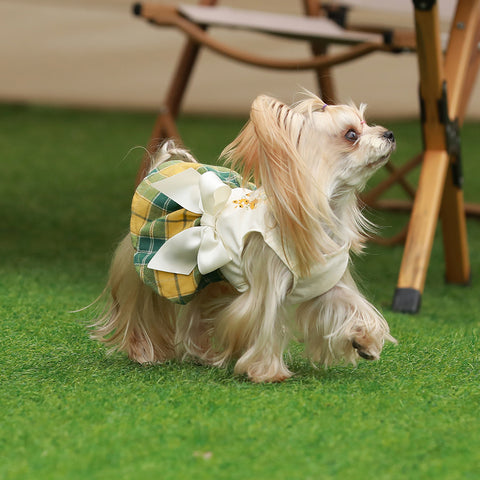 One of the popular items in our floral
dog Easter outfit
is the Lace Floral Belt Dress. This dress features a beautiful flower belt and flower print, making it a stylish and festive addition outfit for your dog.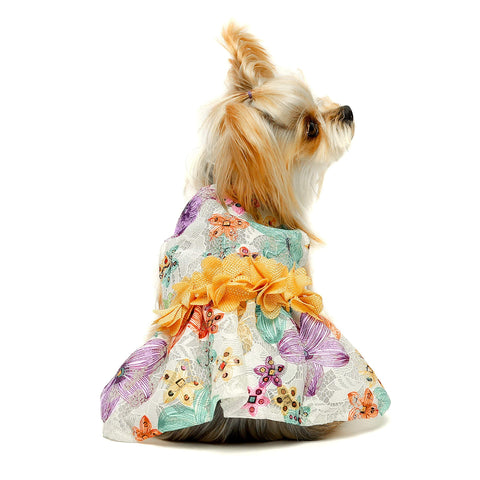 Colorful Dog Easter Outfit: Express the Joy
Colorful clothing expresses joy and optimism. It also symbolizes the end of the dark winter months and the bursting of new life. So, wearing bright and vibrant clothing during Easter is a fun and festive way to celebrate the holiday and its symbolism and tradition.
Make a statement this Easter with our Fitwarm Creative Tee! All-over creative V font, and super-bright colors, it's a stylish and comfortable piece to wear at Easter.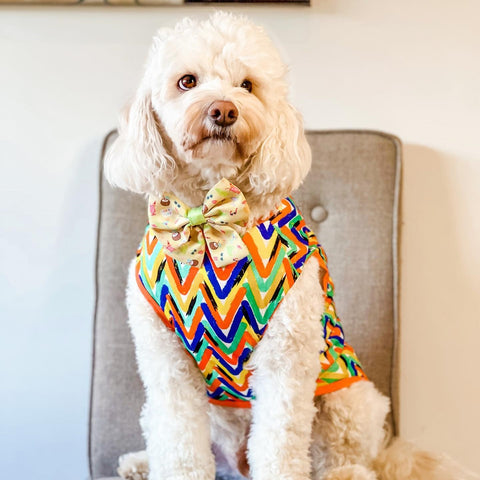 Instagram: deo.the.cavoodle
This Rainbow Dress features colorful stripes, it's perfect for adding a pop of color while capturing the joyful spirit of the holiday.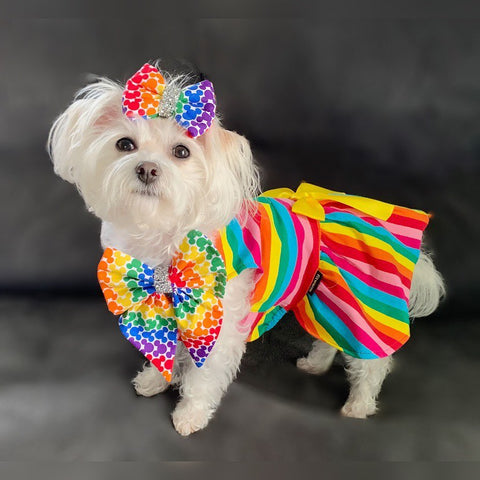 Instagram: hattiemaethemorkie
With so many adorable options to choose from, it's easy to see why dressing up your furry friend in a dog Easter outfit is a great way to celebrate the holiday. Shop our
dog Easter outfit
now and use code "
EASTER
" to save 30% off. Make this Easter a memorable one for you and your beloved pet!
---